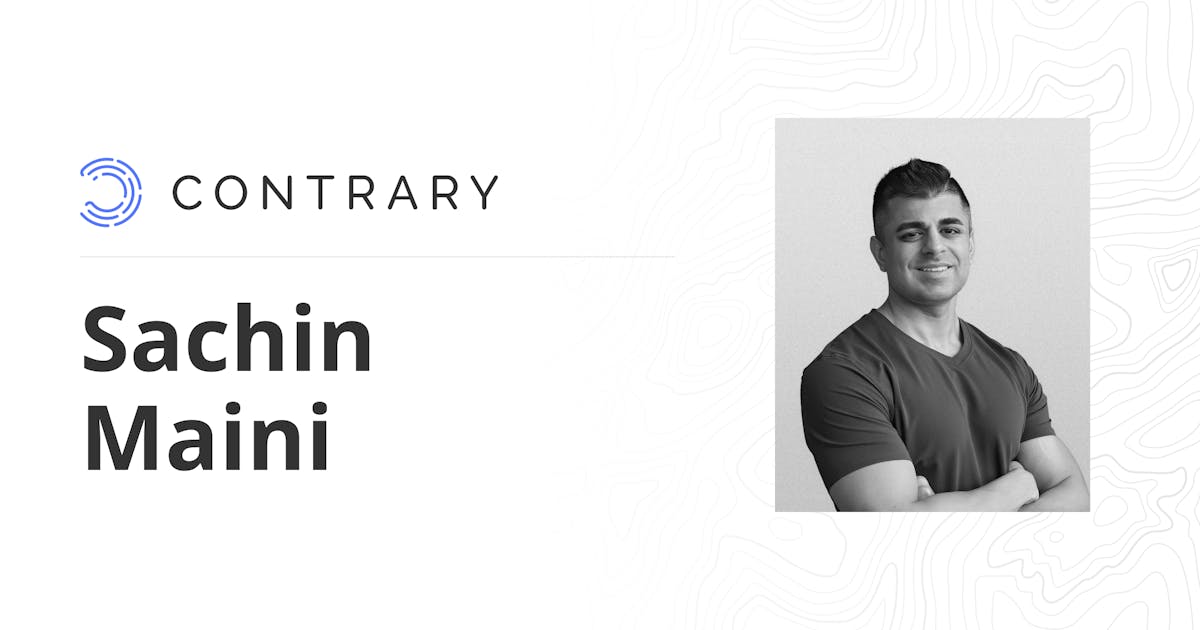 News
At Contrary, we value intellectual curiosity and a broad understanding of the world around us. So it's with great pleasure that we welcome Sachin Maini to our team as an Editor to work across Contrary Research, Foundations & Frontiers, and more.
Sachin is easily one of the most well-read members of the Contrary team, having studied European History, Classics, and Literature. But he's spent the bulk of the past decade applying his talents in tech and the venture world, previously serving as a content lead at NFX and elsewhere.
In the coming months and years, we plan to continue developing nuanced and deep narratives to describe what's happening in Silicon Valley and beyond. Stay tuned for more to share here.
In the meantime, please join us in extending a warm welcome to Sachin as he begins his journey with us!