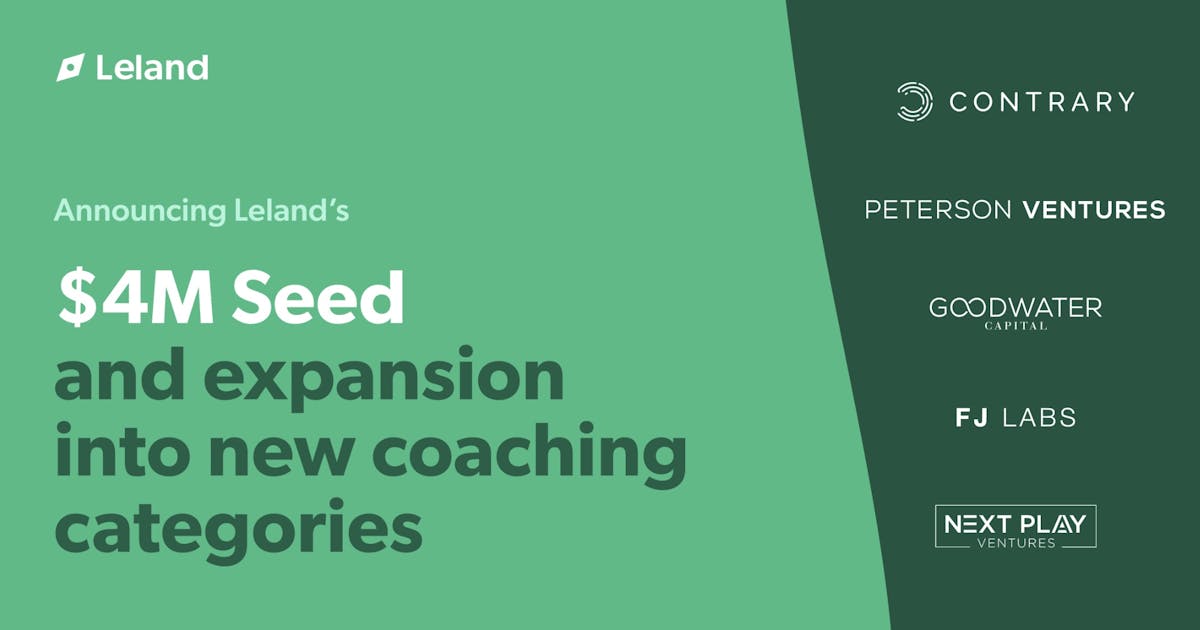 News
Seven months ago, we led Leland's pre-seed. Today, we are thrilled to share that we've doubled down and have led Leland's seed, alongside friends like FJ Labs, Goodwater Capital, and strategic angels.
At its core, Leland is a bet on the belief in human potential. That with the right expertise and opportunities, anyone is capable of achieving their most ambitious goals.
That bet is paying off.
In the last nine months, young professionals have purchased over 2,500 hours of coaching on Leland, and coach orders have grown 90% every quarter since launching. Thousands of people on Leland are now reaching their goals—breaking into the best schools and companies in the world.
Best of all, we believe deeply in the team that John continues to build, and their execution over the past seven months has been nothing short of remarkable.
So if you're looking for help with any career or educational goal, sign up for Leland.
And if you have a skill you'd like to share (and monetize), apply to be a coach.
To going places,
Eric