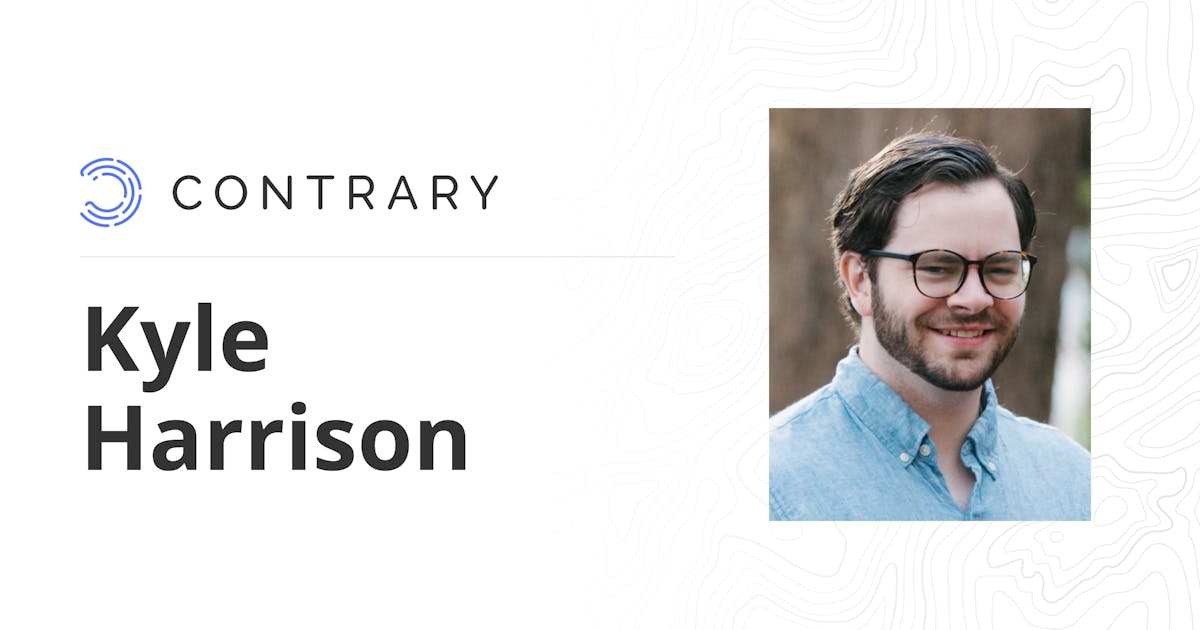 News
I met Kyle Harrison 26 days after starting Contrary.
As with most of the early days, it was a matter of hustle and luck. I'd cold emailed him, wanting to build my network in Utah and BYU.
But unlike most cold emails, this one worked.
I'll never forget how selfless Kyle was during our first conversation. He had no reason to help me – I was a nobody, and he surely wasn't going to get anything out of this bargain.
And yet he went out of his way to help, introducing me to people like John Koelliker (whose company, Leland, we backed five years later) and the team at Album VC, among a dozen others.
We became fast friends and stayed close, with Kyle becoming an early advisor to Contrary six years ago.
And while our paths diverged for a few years, with me crisscrossing the country and Kyle doing true late-stage growth investing at TCV, a year and a half ago we went on a walk in San Francisco. While catching up on life, the conversation (inevitably) steered itself back to work, the future of venture, and what we both wanted out of our careers.
We believed deeply that venture was changing – fast – and that an opportunity existed to build one of the best venture firms of our generation.
It would be focused on identifying the brightest people in the world – first – and building infrastructure to relentlessly support those people for their entire careers.
Given Kyle had spent the better part of seven years across Index, Coatue, and TCV focused on working with founders later in their journeys, he'd play an integral role in building out this infrastructure.
A year and a half of sales efforts later (and with massive thanks to his wife Camden and children Dax, Jed, and Eve), I'm thrilled to share that Kyle Harrison has joined Contrary as a General Partner to co-found our later-stage practice.
There couldn't be a better person at the helm. Welcome, Kyle!
— Eric