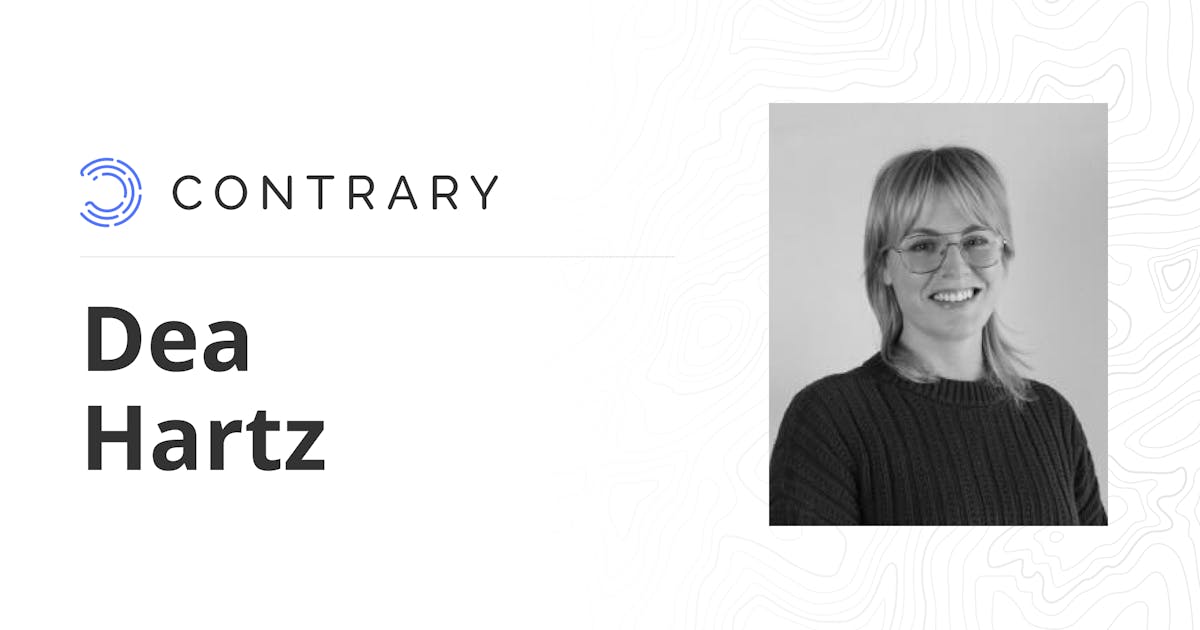 News
We're excited to welcome Dea Hartz to the Contrary team as Executive Assistant!
Dea has many interests and talents. She fell in love with soccer and played as a D1 athlete in college. We certainly love a hint of the competitive spirit at Contrary!
Out of school, Dea took on executive assistant, office manager, and administrative roles across a diverse set of industries: RFID hardware, software engineering, real estate, and natural foods. She notably joined Instacart as employee #16 and office manager #1 as they embarked on a long and successful journey.
We're glad that Dea is bringing her talents back to the tech world, and honored that she chose Contrary.