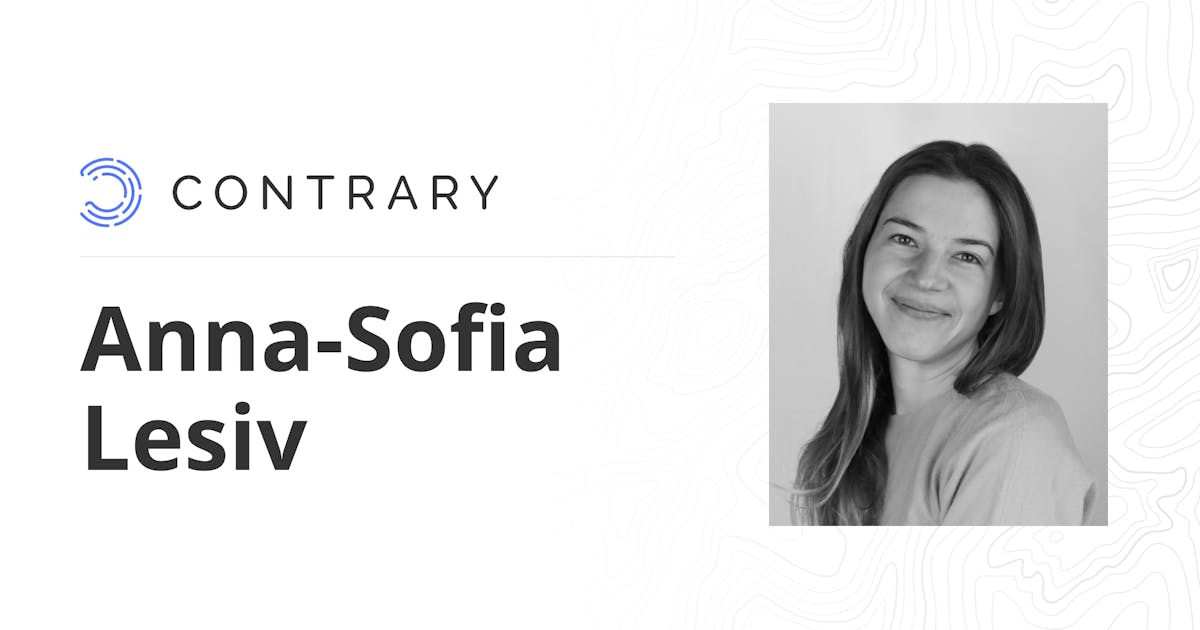 News
We met Anna-Sofia Lesiv when she was at Stanford. It was clear from the start that she was a special person that we needed to find a way to work with.
Part of her talent lies in her diversity of skills and interests. Growing up, she wanted to be a journalist. But her adventure into the world of startups took her all over the place: investing at Bridgewater, then Founders Fund, then 8VC, with a side of research and writing projects in between.
Although the financial and editorial worlds traditionally don't have much of an intersection, Anna-Sofia bridges the gap. As we wrote last week, "technology and markets also tell stories fundamental to each iconic business." And there are many stories still untold.
We're excited to share that Anna-Sofia has joined Contrary as a Writer. Stay tuned as we dive into technology and its role in shaping the modern world.