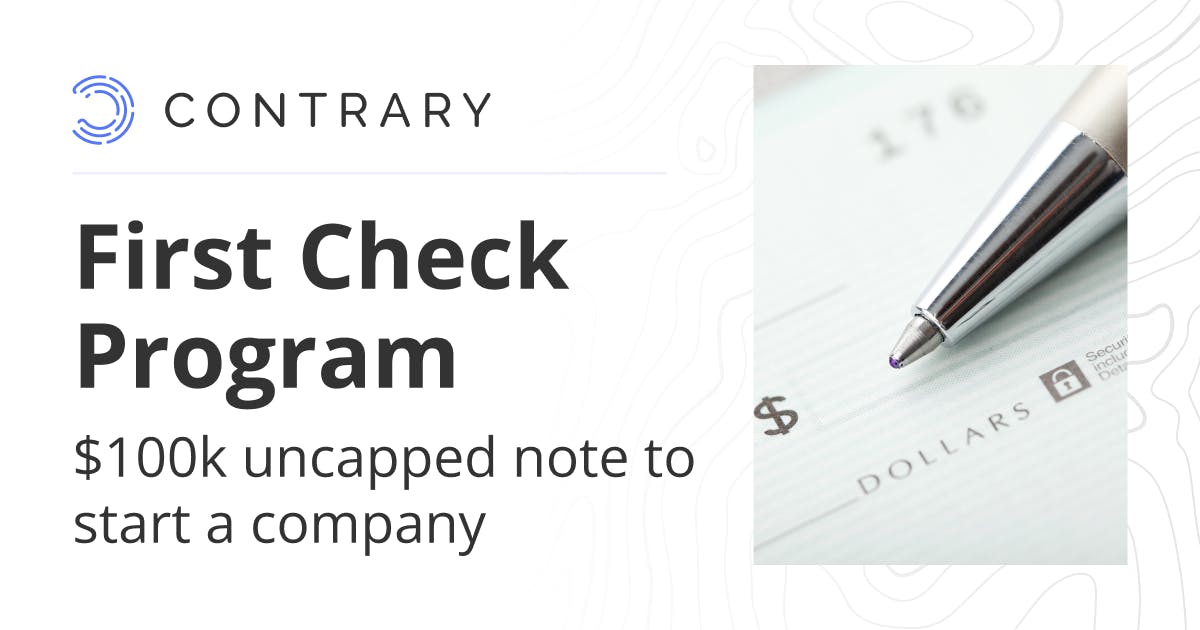 News
Get your startup's first check from Contrary to quit your job, skip an internship, or take time off of school.
With our First Check program, 5 teams will receive up to $100k (as an uncapped note) to build companies.
It doesn't matter who you are or where you're from. We also don't let visa status or sector get in the way of investing in great teams.
The only requirement is that you commit to working full-time on your company this summer. Applications open now, and will be evaluated on a rolling basis until 4/8. You can submit here.
The process is simple:
Apply here.
We may invite you to a 15 minute chat with someone on the Contrary investing team.
After that, we may have another ~30 minute discussion with others on the investing team.
We'll get back to you with a decision within a week.
We invest in people, and like to build relationships from the very start. With support from the Contrary investing team, the broader Contrary network of backers, and, depending on city, office space to work, we're excited to get working.