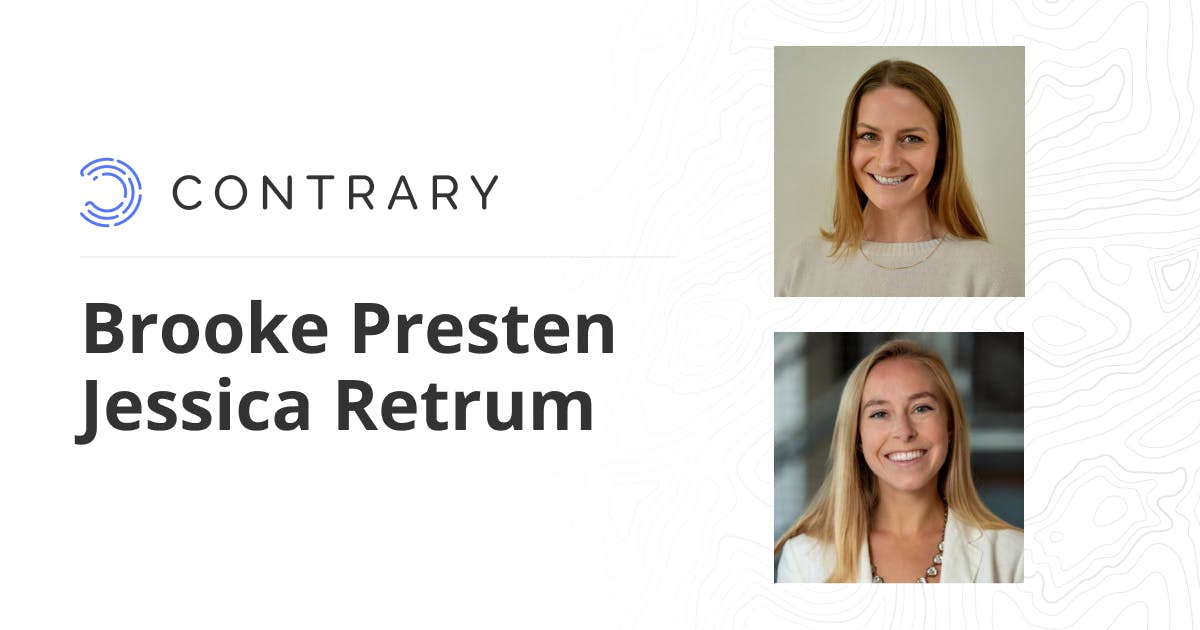 News
We're thrilled to share two pieces of news today: first, that Brooke Presten has joined us on the team as an Events Operations Associate. And second, that our very own Jessica Retrum has been promoted to Director of Events.
Over the past year, Jess has done a phenomenal job of spearheading both the small and the large – from intimate, five-person dinners to community-wide gatherings like Retreat and Startup Fair.
Along the way, she's executed with grace at the highest levels of attention to detail – all as a team of one.
But there's always room to build on success, which is why we're delighted to now have Brooke on the team.
Brooke joins us from Coatue, where she's spent the past three years as a coordinator, keeping the trains moving on time at the 50B+ AUM firm.
Maintaining an incredibly high bar of excellence is in Brooke's DNA – prior to Coatue, she was a 2x National Champion on USC's water polo team. Best of all, she has an infectious personality, and everyone on the team has loved being around her.
Join me in welcoming Brooke and congratulating Jess for a job well-done.
Onwards,
Eric