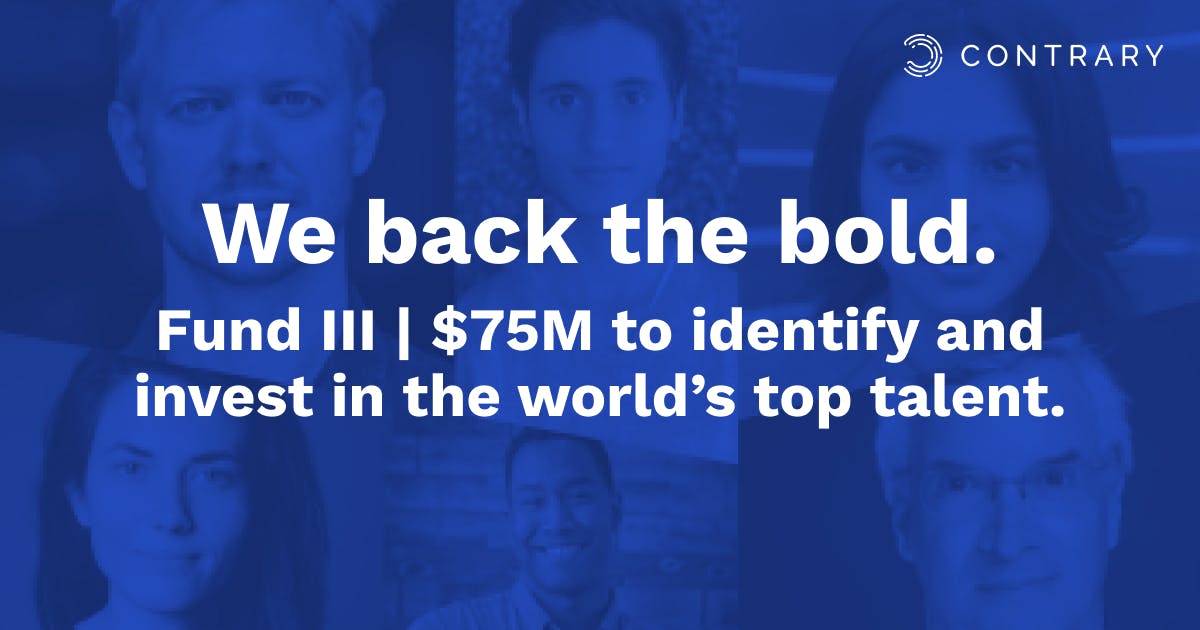 News
Contrary exists to relentlessly support the world's most talented founders for life.
While most agree that iconic companies wouldn't exist without extraordinary people, the venture industry has spent decades focused on investing in companies.
At Contrary, we invest in people above all else.
We build infrastructure to identify the brightest people in the world first, often years before they've even considered starting a company.
And then we lend our time, money, and network to those people throughout their entire lives.
We introduce them to hyper-growth startups. We help them find co-founders. We celebrate personal moments. We invest in their companies.
Because we've created a new type of institution at Contrary – a lifelong platform that invests in you before your startup.
This people-first system has enabled us to be early backers of some of the fastest-growing startups in the world over the past five years: Ramp, Anduril, DoorDash, Vise, and so many others.
As a result, I'm excited to share that we've raised a significantly oversubscribed $75M Fund III from some of the world's leading institutions and families to continue executing on our mission.
The next decade of venture will be focused on people, and we're excited to lead the way.
-- Eric