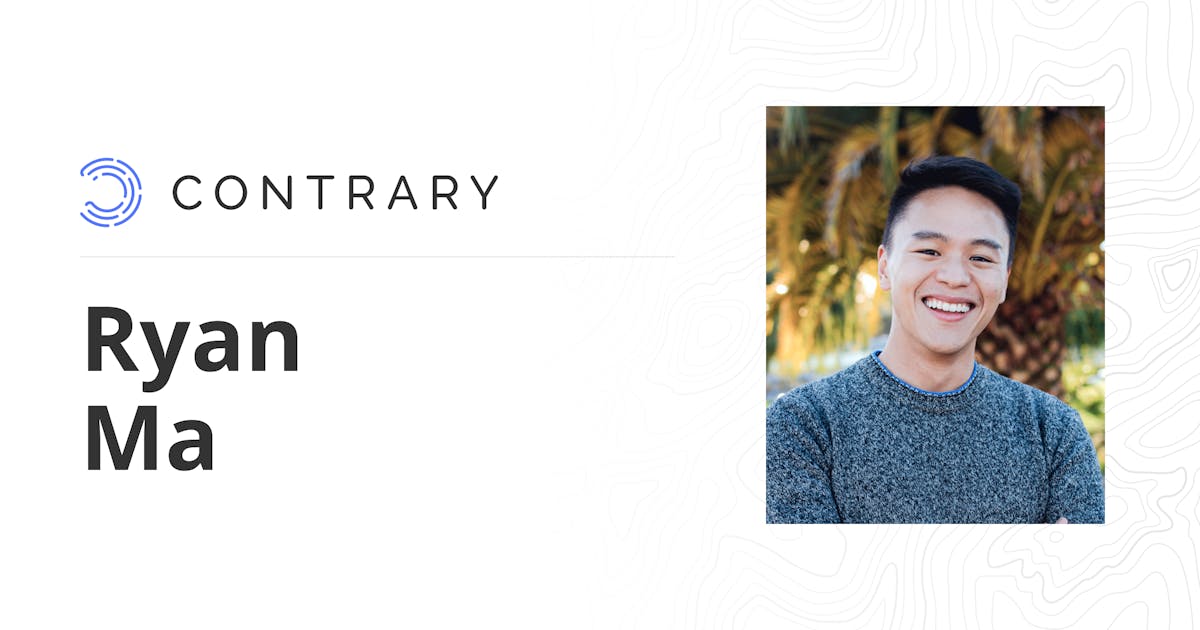 News
I'm excited to share that Ryan Ma has joined from Stripe as our very first designer. I first met Ryan 10 years ago as classmates at Northeastern and distinctly remember thinking that he was exceptional — sharp, creative, hardworking and kind. Those characteristics continue to ring true today.
When it came time to bring on our first in-house designer, Ryan was the obvious choice and my first call. He brings with him world-class design experience from Stripe, Facebook and Lyft. In addition, we're deeply aligned on Contrary's people-first vision and team culture. We're excited to see many of our internal and external initiatives come to life under Ryan's design leadership.
Welcome to the team, Ryan!
Eric