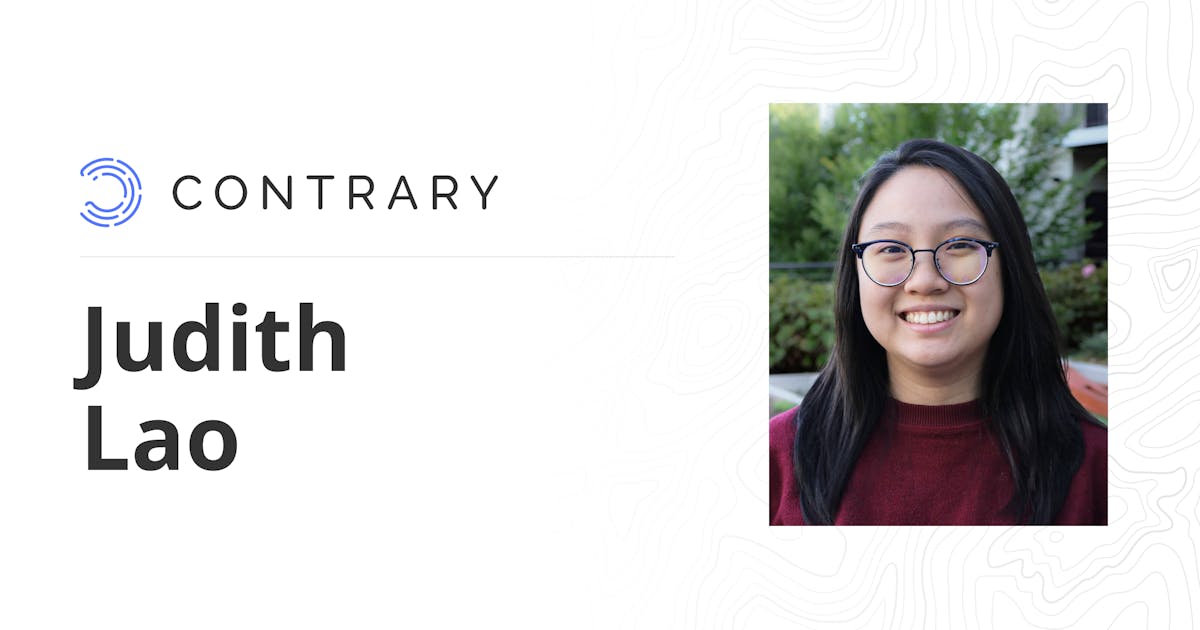 News
Today, we're excited to share that Judith Lao has joined the engineering team.
The Contrary community is a collection of the world's most ambitious, curious and kind people. We look for the same when bringing anyone on to our HQ team — and Judith is no exception. From our very first conversation with her, each member of the team that met Judith walked away energized and excited to have her join our engineering team. She's a perfect cultural fit with the same curiosity, ambition and kindness that we embody and strive for.
Prior to joining us, Judith was an engineer at Bloomberg where she worked on their global search widget, a reusable application for surfacing n data sets that could be embedded within Bloomberg's main websites. She studied Neuroscience at Brown, where she was heavily involved in disability justice.
Welcome to the team, Judith!