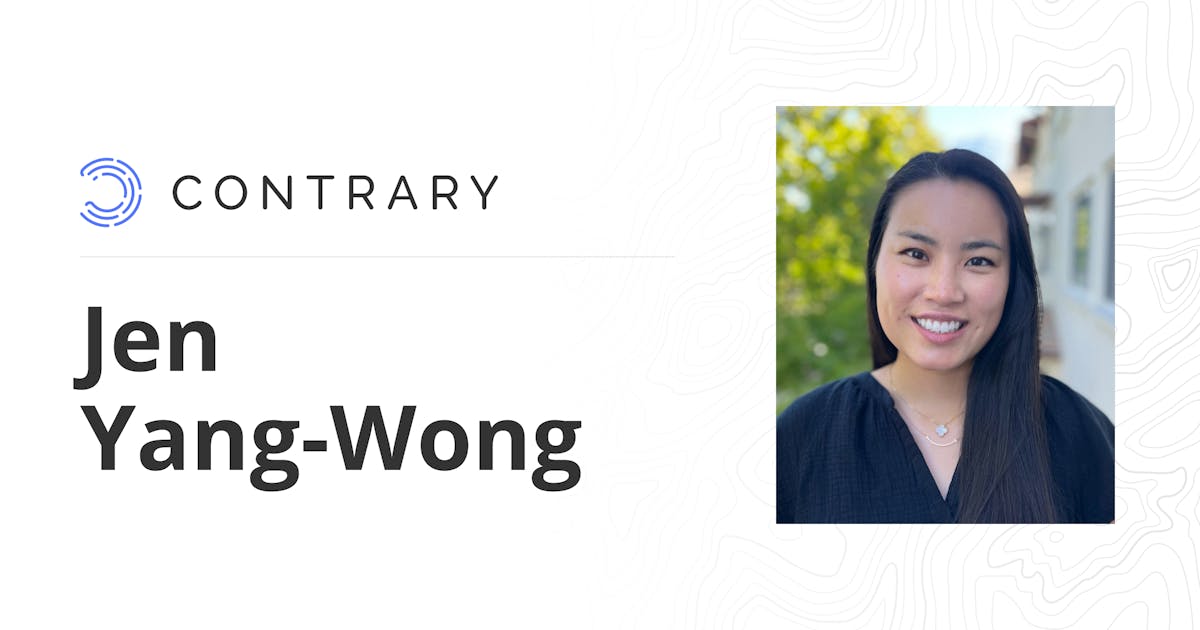 News
Going against the grain is in Contrary's DNA. From our radical focus on people to having nearly as many engineers as investors on the team, we think constantly about what the best venture firms in the world look like a decade from now – and how they'll win.
One of those defining beliefs is that venture firms who don't operate like startups – i.e., having world-class products and technology at their core – won't be around in a decade.
We've spent the past several months scouring the country for the right person to spearhead those efforts – helping Contrary build the most sophisticated tech and product stack in existence.
Jen Yang-Wong is that person, and we're thrilled to welcome her to the team as our Director of Product.
One of the constants throughout the process was just how well-respected she is by colleagues old and new. She brings a level of tenacity and execution to Contrary that's unmatched, and the results are showing already.
Prior to joining, Jen was in senior product roles at Novi and Uber Eats, and has a proven track record of both the 0 to 1 and 1 to N, helping build startups from scratch while also managing multi-billion-dollar M&A, like Uber's purchase of Cornershop and sale of Uber Eats India to Zomato.
On the side, she's built an impressive angel portfolio focused on backing exceptional founders, and is an active advisor to many.
Welcome to the team, Jen.
Eric