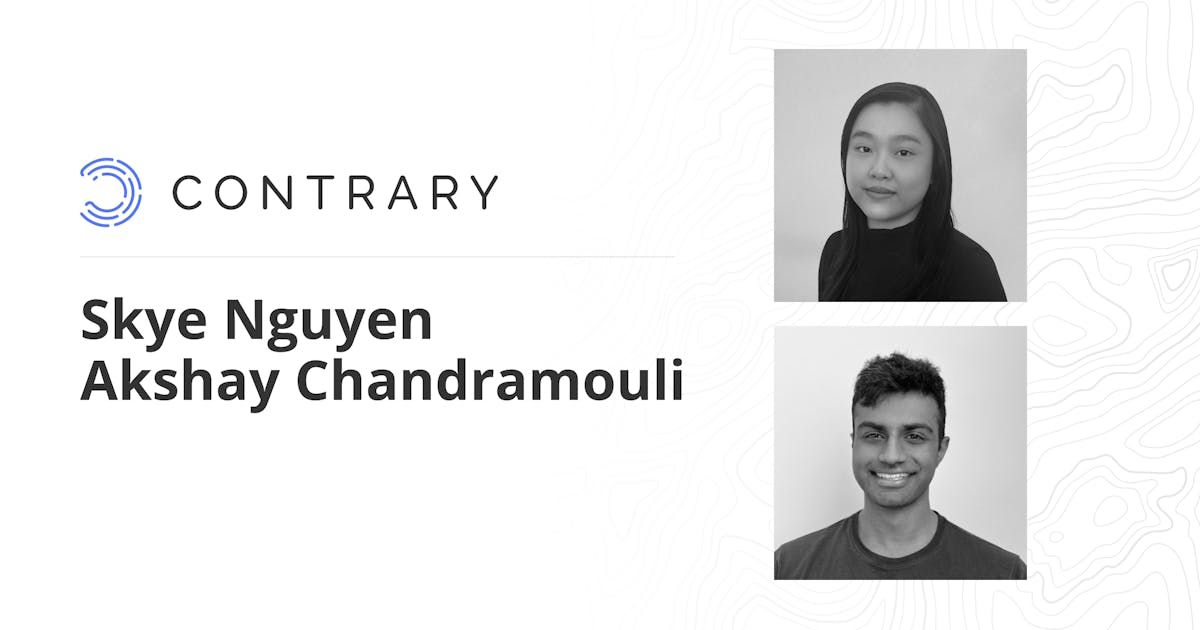 News
We're thrilled to share that Skye Nguyen and Akshay Chandramouli have joined the team as software engineers!
Skye joins us from Carta, where she spent four years working on their VC and Fund Administration products. One of the constants throughout the process was just how well-respected she is by colleagues old and new. She's constantly striving to build better products and thinks comprehensively from frontend and backend, to security and infrastructure.
Akshay joins us from Rutter, where he was on the product engineering team. Prior to Rutter, Akshay spent 3.5 years at Zumper. In partnership with Hiroki, Akshay will be leading our backend and data efforts. Throughout our conversations it was clear that there was shared excitement about the role of engineering in venture, and we're excited to build with Akshay on the team.
Join me in welcoming Skye and Akshay to the team!
Jen