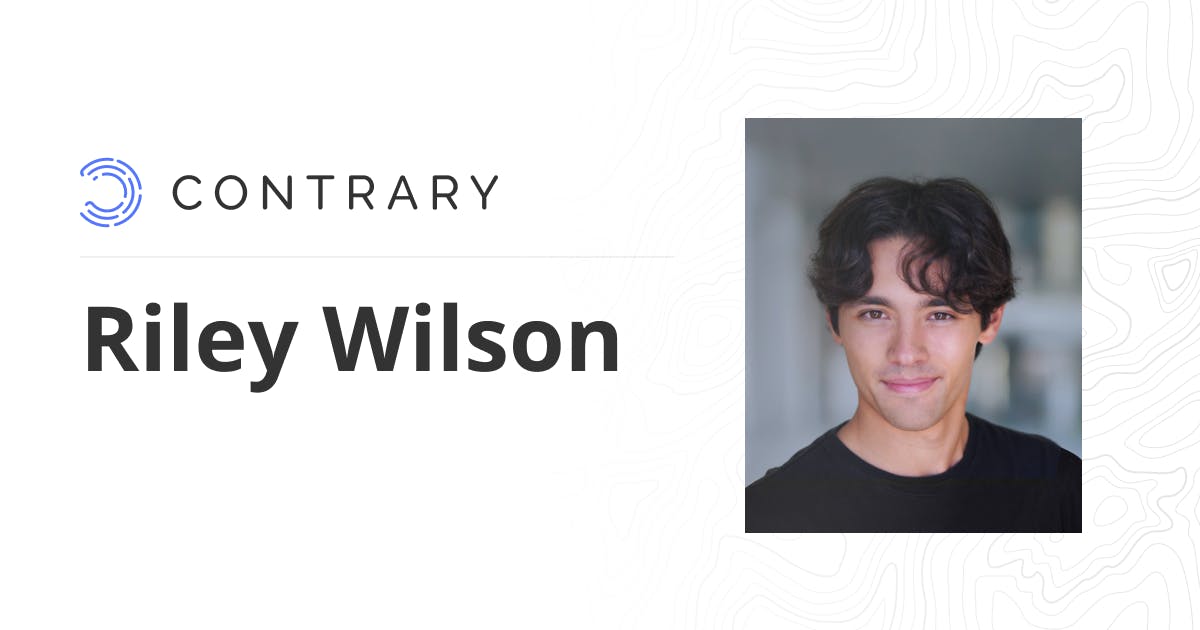 News
We're honored to announce that Riley Wilson has joined the Contrary investment team as Chief of Staff.

At Contrary, we pride ourselves in having interests, talents, and ambitious of all flavors. What initially stuck out to us about Riley was the breadth and clarity of his blog. Few people care enough to study startup culture, Paris, hernias, and what the strong nuclear force and probability theory can tell us about our Creator.
As we got to know Riley more, however, his excellence as an operator shined through. He spent 4 years working on a software startup in the corporate learning space, where he built product, worked with customers, and pitched investors.
Although many of the projects that Riley works on at Contrary are soon-to-be-announced, he's joining us as a trusted thought-partner in identifying the world's top startup talent, and we're so excited for what's ahead.
Riley, welcome to the team!
— Will