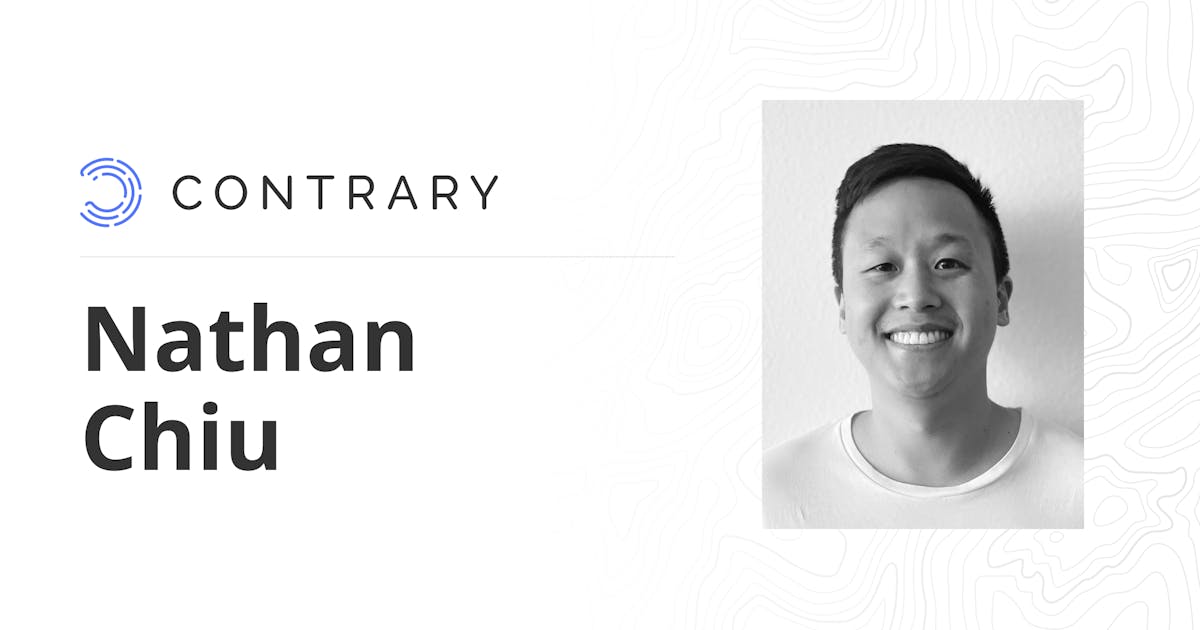 News
We're excited to share that Nathan Chiu has joined us as a Software Engineer. Over the past few months, we've had conversations with multiple engineers. It was clear that Nathan was head-and-shoulders above the crowd — product-minded, experienced in building from zero to one, and most importantly a great cultural fit. We can't wait to accelerate our engineering efforts with Nathan leading the effort on product engineering.
Prior to joining Contrary, Nathan was an early engineer at Stytch and a former engineer at Carta. He studied mathematics and economics at UT Austin and grew up in Dallas.
Welcome to the team, Nathan!
— Eric