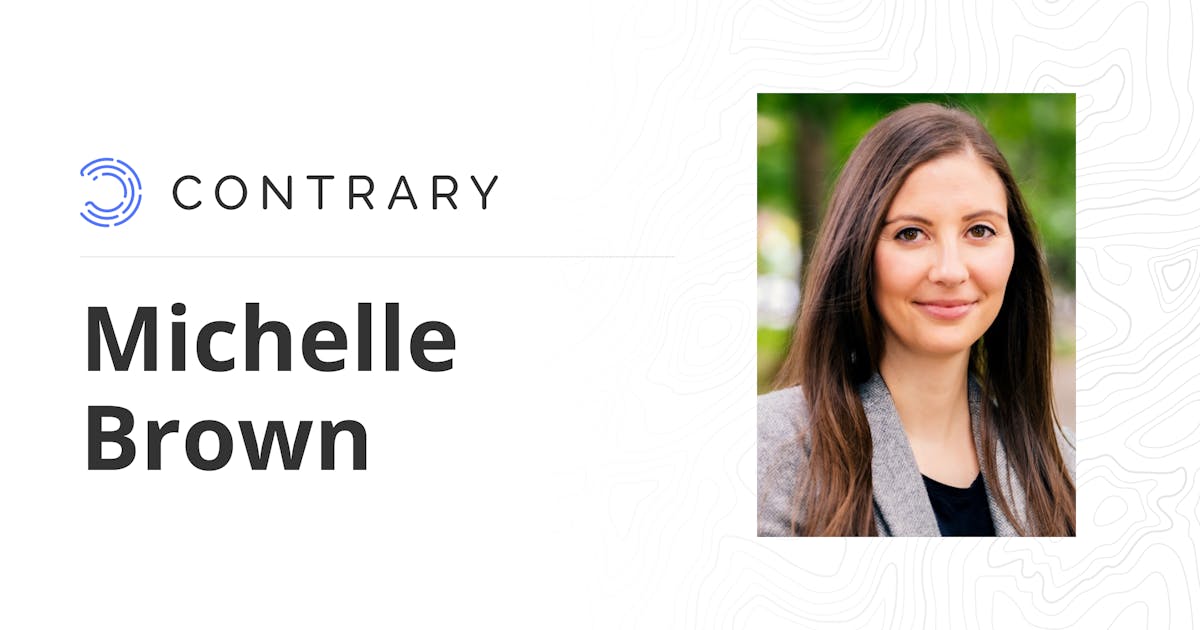 News
I'm excited to share that Michelle Brown has joined Contrary from General Catalyst as our very first CFO. 
As we got to know Michelle over the prior few months, it became immediately apparent that she was unique. She's a natural leader, and has an ability to distill the complex into the easily understood. 
Perhaps most importantly, we were deeply aligned with a shared vision for Contrary and what we expect it to become over the years ahead. Bringing the finance function in-house was a natural next step, and having a world-class leader in Michelle at the helm became an obvious choice.
Welcome to the team, Michelle!
– Eric