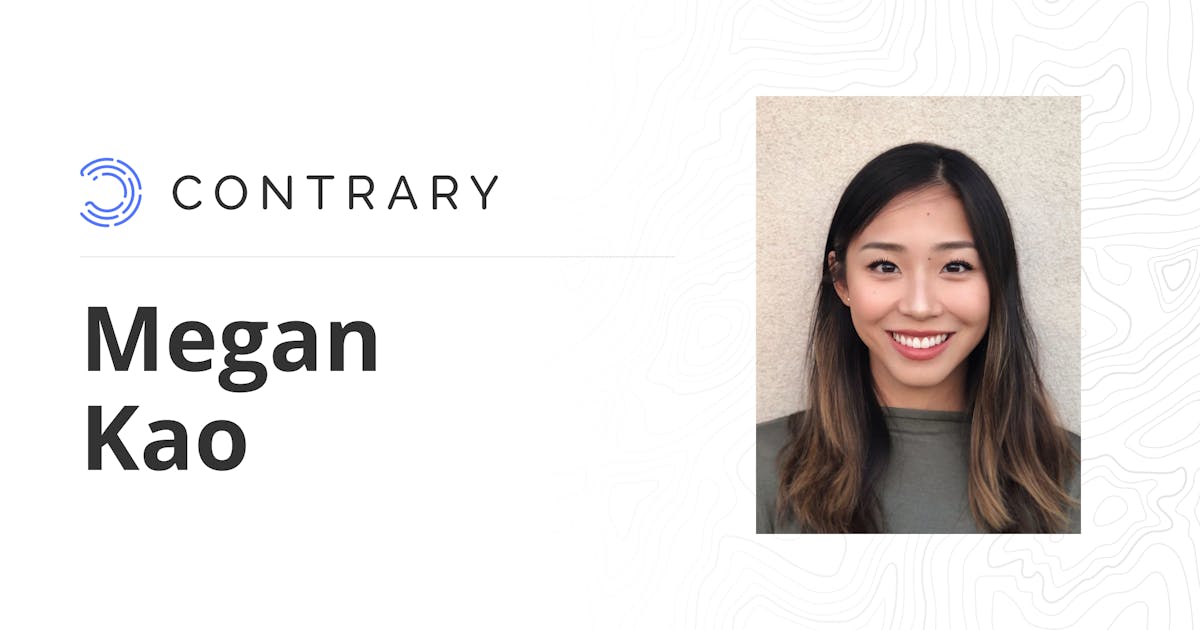 News
Today, we're excited to share that Megan Kao has joined the investment team.
The Contrary community is a collection of the world's most ambitious and curious people building across categories. When someone joins our investment team, we look for the same level of curiosity and drive -- and Megan is no exception. She's a perfect cultural fit with the ambitions we have for Contrary.
Prior to joining us, Megan was on the finance and strategy team at DoorDash, and spent several years at Goldman Sachs working with companies like Tesla, Uber, and Nvidia.
Welcome to the team, Megan!
— Eric