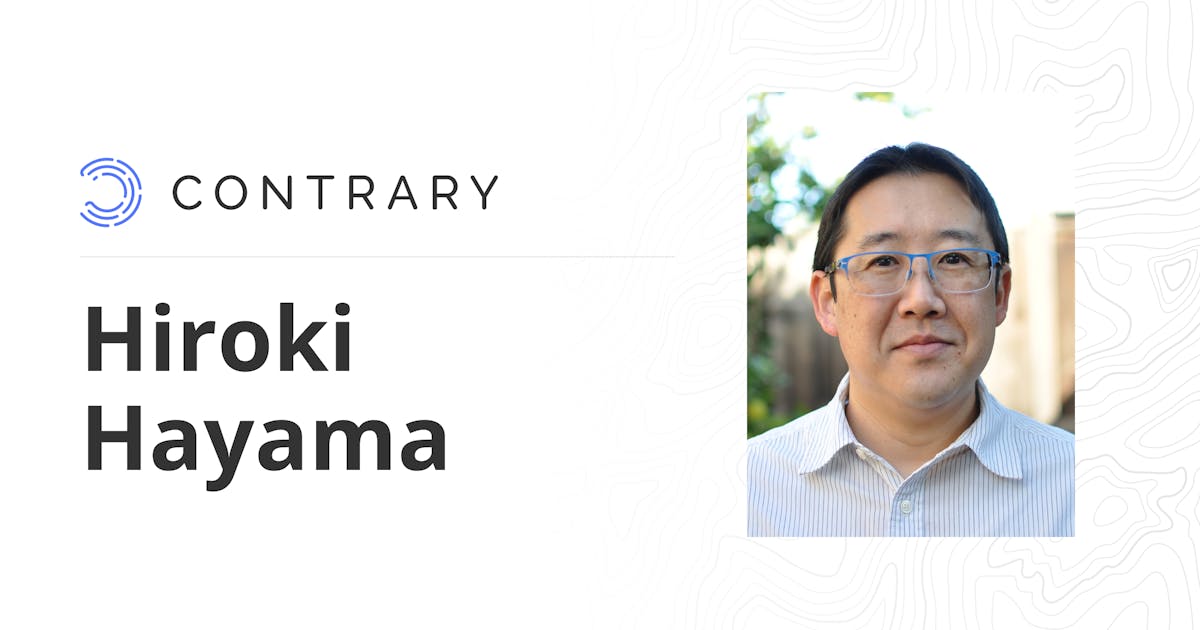 News
We're thrilled to share that Hiroki Hayama has joined the team from Uber Eats as Staff Data Scientist.
Hiroki spent the past eight years building Uber's ride sharing and food delivery businesses, including being the founding applied scientist for Uber Pool and an early applied scientist on UberEats. In his time, he has touched nearly every facet of Eats, and helped scale the business to double digit billions.
Over the past five years, Contrary has been on a mission to identify, invest and relentlessly support the world's top talent. With the addition of Hiroki leading Data, we're excited to build and refine how we identify talent through data science and engineering.
More important than his impressive and extensive data science experience is our deep alignment in Contrary's people-first vision and team culture.
Welcome to the team, Hiroki!
– Eric