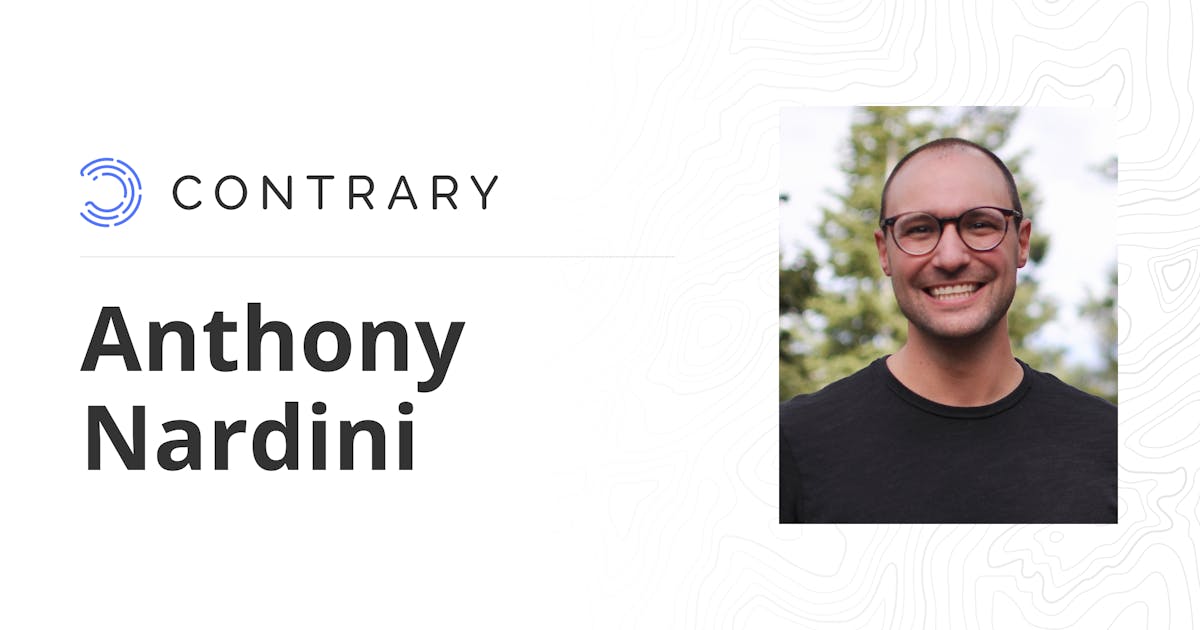 News
Supporting people rather than companies is the core of what we do at Contrary. That's why we've worked hard over the past five years to build the infrastructure needed to identify exceptional individuals and build deep, long-term relationships with them years before they start companies.
A key component of this approach is connecting up-and-coming builders with high-growth startups. This is not only helpful to the startups that recruit from the Contrary network, but hopefully life-changing for those who embark on the journey most aligned with their goals.
That's why today, we're excited to announce that Anthony Nardini has joined Contrary as Head of Talent!
Anthony spent a decade in leadership roles at Goldman Sachs, but found himself with the itch to start a company of his own, specifically around guiding people through their own professional journeys.
So after building a career-coaching startup, he joined On Deck to launch the First 50 Fellowship and then ran their Hiring business as they scaled from less than 20 people to over 200.
Having spent quite literally years looking for someone so thoughtful about talent in the startup world, we can't wait to share more about everything Anthony will be leading at Contrary. More importantly, as many of you will soon see for yourselves, I'd have a tough time imagining somebody more kind and genuine taking the helm. (That's not to mention the fact that Anthony's a fellow New Jersey native!)
The ecosystem we've built at Contrary — stepping up to bat and helping people while asking little in return — is the most long-term-minded approach in existence. Talent is the core piece of that puzzle, which is why I'm so excited to welcome Anthony to the Contrary team.
Eric