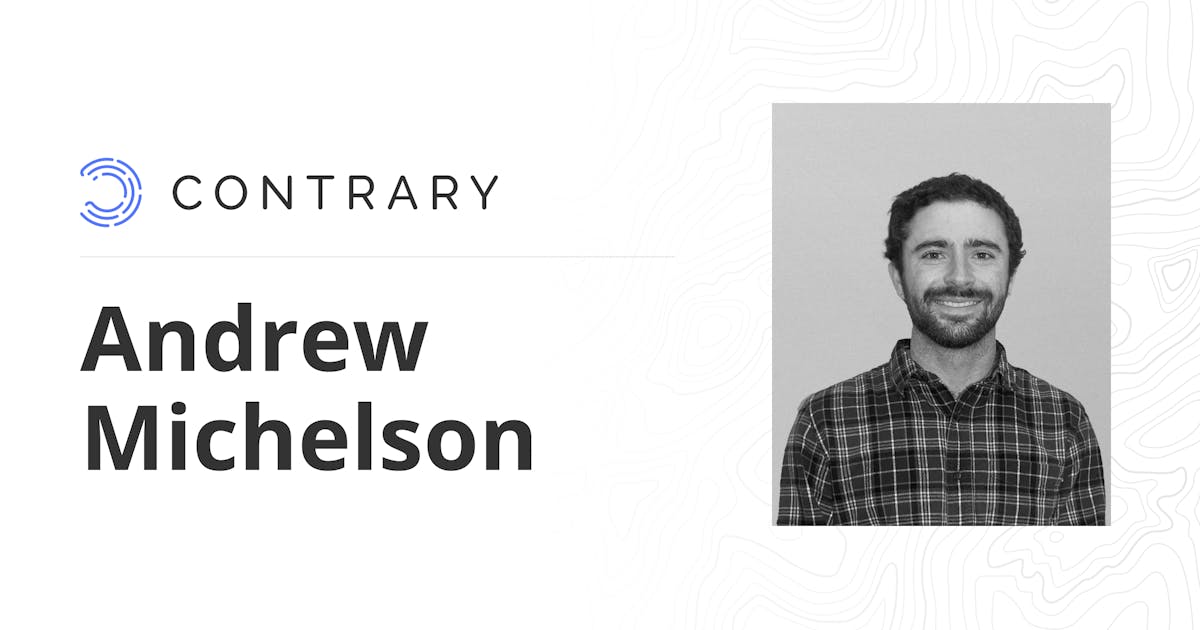 News
We're excited to share that Andrew Michelson has joined the Contrary team as a Product Operations Manager!
As we got to know Andrew, it was clear that he embodied many of the same characteristics we value deeply in our community — curiosity, drive, and kindness. Prior to joining Contrary, Andrew was the 5th hire at Harmonic, helping to scale the team from 5 to 40 and owning every detail of the Harmonic product.
Andrew was also member of Middlebury's cross country and track team, joining the ranks of previous college athletes on the Contrary team, and of course adding some competitive spirit.
Welcome to the team, Andrew!