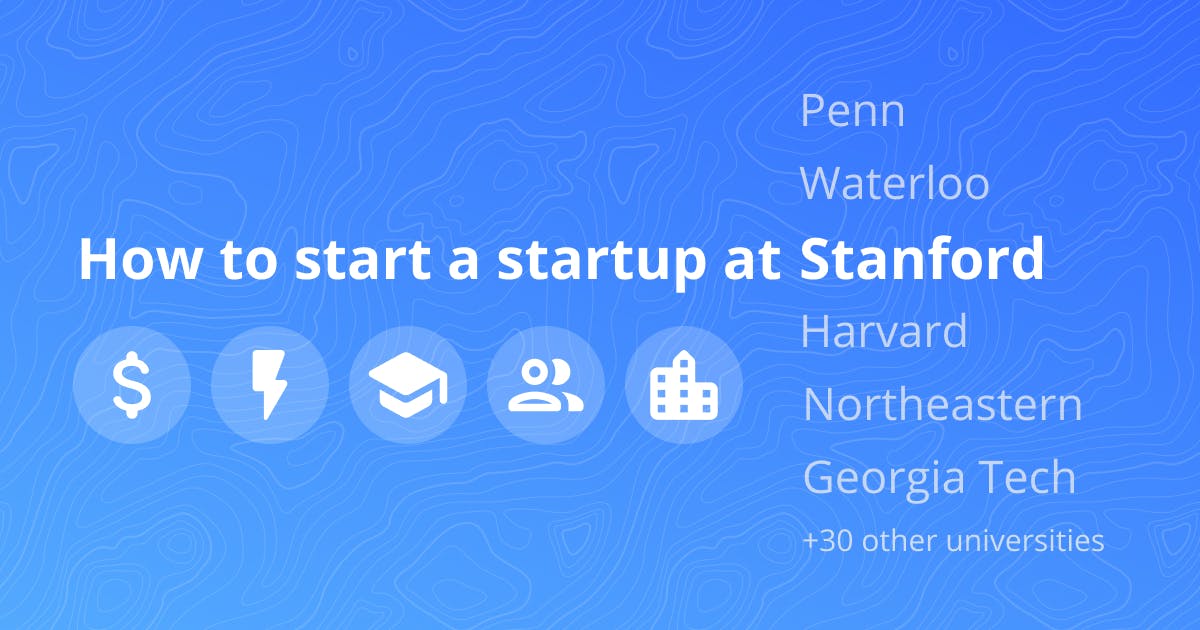 Report
From Facebook to Dell, many of the most successful technology companies started in dorm rooms. Starting a company in college is one of the most influential decisions you can make in setting yourself up for a meaningful and successful career.
We've created the most comprehensive resource list for startups at every major entrepreneurship university. Until now, these resources have been hard to find, disorganized and often out of date. Our Venture Partners have compiled and centralized everything you need to know about the entrepreneurship ecosystem at 35+ universities across North America, including clubs to join, classes to take, and where to find funding.
Did we miss something? Send edits and additions to vp@contrarycap.com.
How to Start a Startup Guides
How to Start a Startup at Penn →
How to Start a Startup at Stanford →
How to Start a Startup at Waterloo →
How to Start a Startup at Harvard →
How to Start a Startup at MIT →
How to Start a Startup at Yale →
How to Start a Startup at UChicago →
How to Start a Startup at Columbia →
How to Start a Startup at Boston College →
How to Start a Startup at Boulder →
How to Start a Startup at Brown →
How to Start a Startup at BYU →
How to Start a Startup at Carnegie Mellon →
How to Start a Startup at Cornell →
How to Start a Startup at Dartmouth →
How to Start a Startup at Duke →
How to Start a Startup at Emory →
How to Start a Startup at Georgia Tech →
How to Start a Startup at Illinois →
How to Start a Startup at Johns Hopkins →
How to Start a Startup at Maryland →
How to Start a Startup at Michigan →
How to Start a Startup at Northeastern →
How to Start a Startup at NYU →
How to Start a Startup at Penn State →
How to Start a Startup at Princeton →
How to Start a Startup at Rice →
How to Start a Startup at UC Berkeley →
How to Start a Startup at UC San Diego →
How to Start a Startup at UCLA →
How to Start a Startup at USC →
How to Start a Startup at UT Austin →
How to Start a Startup at UVA →
How to Start a Startup at Vanderbilt →